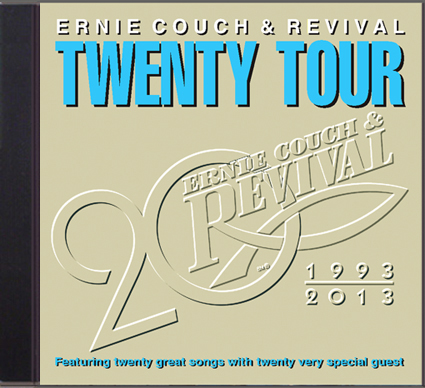 S P E C I A L GG U E S T S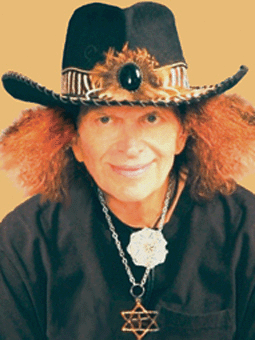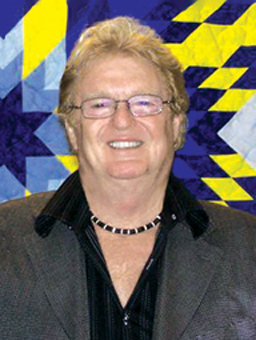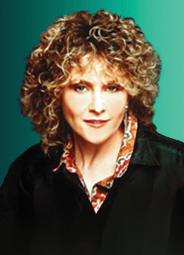 GARY S. PAXTON - WILLIE WYNN - LACY J. DALTON
GARY S. PAXTON multi-faceted composer, producer, performer, who produced hits for The Association, and Tommy Roe, penned the gospel hit "He Was There All The TIme," also sang and recorded the 1960, #1 hit, "Alley Oop."
WILLIE WYNN beloved tenor with the OakRidge Boys 1958-73, who also sang with the Statesmen, Willie Wynn & the Tennesseans, Sweetwater, and is a member of the Southern Gospel Music Hall of Fame.
LACY J. DALTON creative singer / song writer who gave the world the classic ode to Nashville tunesmiths, "16th Avenue," has shared the stage with everyone from Willie Nelson to the Greatful Dead.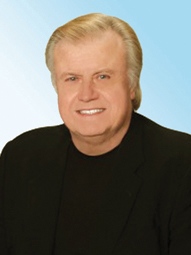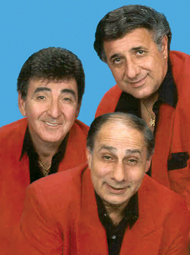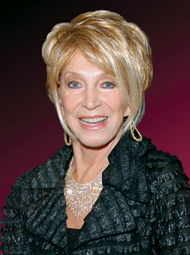 ED ENOCH - DANNY & THE JUNIORS - JEANNIE SEELY
ED ENOCH member of the Gospel Music Hall of Fame, veteran lead / baritone singer for, and later, owner / manager of, the iconic Stamps Quartet, having a long-time association with the Elvis organization.
DANNY & THE JUNIORS the great 50s rock n' roll pioneer group that brought the planet such memorable songs as the #1 chart topper, "At The Hop," the classic,"Rock And Roll Is Here To Stay," and "Twistin' USA".
JEANNIE SEELY country singer / songwriter, Grammy award-winner, and long-time member of the Grand Ole Opry known for many hit singles and for duets with, Jack Greene.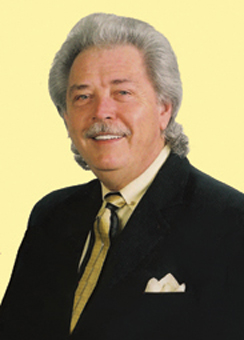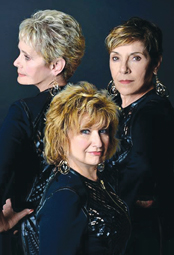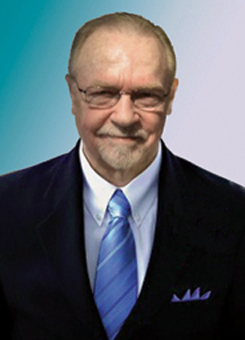 DONNIE SUMNER - THE ANGELS - TOMMY FAIRCHILD
DONNIE SUMNER singer, keyboardist, award-winning composer and arranger best known for his his composition, "The Night Before Easter," and for his work with the Stamps Quartet, Voice and the Elvis organization.
THE ANGELS one of rock and roll's favorite girl groups who created a national sensation with their #1 smash hit, "My Boyfriend's Back," and charted other hits like, Thank You And Goodnight" "Til." and "Cry Baby Cry."
TOMMY FAIRCHILD award-winning keyboardist and arranger with the Oak Ridge Boys 1958-1971 and the Blackwood Brothers 1971-1989, followed by some two decades with various Branson theaters.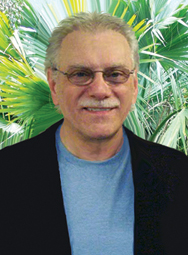 TOMMY ROE - THE COURIERS - RON ROSMAN
TOMMY ROE multi-talented rock and pop singer, song writer, and musician who toured with the Beatles and is known for such # 1 Billboard chart-topping smash hits as "Sheila" and "Dizzy."
THE COURIERS with three Dove Awards to its credit, this nationally and internationally known gospel group that originated in the 1950s has logged over four million miles touring.
RON ROSMAN keyboardist and vocalist during the 60s and 70s with rock group Tommy James and the Shondells charting such Top 5 hits as, "Mony, Mony," "Crimson And Clover," and "Crystal Blue Persuasion."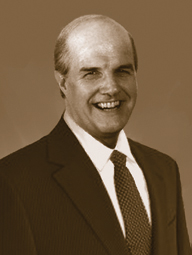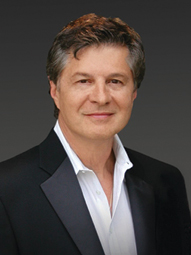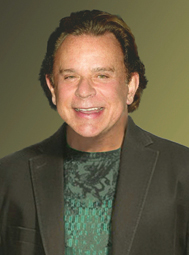 BILL BAIZE - CARL GIAMMARESE - LOU CHRISTIE
BILL BAIZE singer, evangelist, songwriter with such groups as the Smitty Gatlin Trio, Prophets, and as "sky-high" tenor with J.D. Sumner and the Stamps Quartet during the group's Elvis years.
CARL GIAMMARESE versatile musician, singer / song writer, lead guitarist, vocalist and founding member of the Buckinghams know for the meteoric 1967 #1 hit, "Kind of a Drag. " followed by two more Top 10 hits that year.
LOU CHRISTIE dynamic pop vocalist know for his distinctive voice. First #1 hit in 1966 with "Lightening Strikes," Among other hits, "Rhap-sody in the Rain," and "I'm Gonna Make You Mine."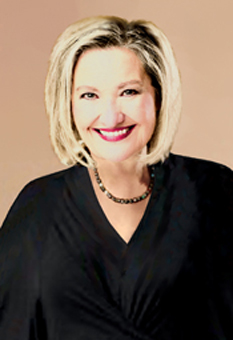 ANN DOWNING
ANN DOWNING started her music career with the legendary Speer Family, later co-founded the famous Downings, received a Dove Award for Female Vocalist of the year, and is a member of the Gospel Music Hall of Fame.
CREDITS
Concepted and produced by Jason Couch - Graphic design by Ernie Couch
FOOTNOTE
Enough can not be said about this project Every song is so unique that it was impossible to selected and post three or four "listening" songs. The project is such a great collection that one needs to hear it in its entirety. Aquire a copy of Twenty Tour and listen to this outstanding work.
NURI Records (N3931CD) - released 2014
Recorded at various studios and compiled at NURI Studio, Nashville, TN
On March 28th, 1993 Ernie Couch & Revival stepped onto the stage of a packed Nashville auditorium filled with over a thousand rowdy, cheering well-wishers to present the group's inaugural concert. So, began a musical journey of hundreds-of-thousands of miles, and twenty years of life, presenting the "good news" through music to audiences coast-to-coast, and around the globe. Twenty Tour is a twentieth anniversary project on which Ernie and Jason are joined by over twenty special guests, from a broad spectrum of musical backgrounds, who have graciously given of their time and musical abilities to join in celebration of this extraordinary journey.
Tid-Bits about project guests...
- Born, Larry Wayne Stevens, in Coffeyville, Kansas, Gary S. Paxton has written and co-written over 2,000 songs, and first came to national attention as half of the early rock-n-roll duo of Skip & Flip.
- During Willie (Wilbur Oliver) Wynn's time with the Oak Ridge Boys the group scored its first number one gospel hit with R. E. Winsett's classic composition, "Jesus Is Coming Soon."
- Lacy J. Dalton, who was born, Jill Lynne Byrem, heads-up the Nevada-based, Let 'em Run Foundation, that focuses on the preservation of wild mustangs.
- Through his career, Ed Enoch, who Elvis Presley would introduce on stage as, "the best and most powerful, lead vocalist in the world," has sung backup for such varied artists as, Tammy Wynette, Loretta Lynn, Brenda Lee, Conway Twitty, Ferlin Husky, Jerry Lee Lewis, Willie Nelson, Ronnie Milsap, B.J. Thomas, Jerry Reed, Faron Young, Ronnie McDowell, Reverend "Big Al" Green, Leslie Ughams, Jimmie Davis, and Neil Sedaka.
- Just three years after the 1955 founding of Danny & the Juniors in Philadelphia, Dick Clark, host of the then nationally popular American Bandstand rock-n-roll television show, presented the group with its first gold record.
- In March of 1967, the National Academy of Recording Arts & Sciences honored Jeannie Seely with a Grammy Award for "Best Country Vocal Performance by a Female, for 1966" and on September 16th of 1967 she became the first Pennsylvania-native member of the Grand Ole Opry.
- When on the West Coast and not touring, one of Donnie Sumner's non-musical tasks, while working for Elvis Presley, was to make sure there was always a fire in the fireplace of Elvis' California home... even in the summer!
- As a teenager, Angels member, Barbara Allbut Brown, was accepted into the prestigious Juilliard School of Music for her abilities as an arranger.
- Call it a family thing... not only was Tommy Fairchild the long-time keyboard player for the Oak Ridge Boys, but his son Ron later played keyboards for the group for over two decades.
- Following high school, Atlanta-born Tommy Roe started a non-musical career soldering wires at a General Electric plant.
- During the group's lengthy career, the Couriers recording over forty albums of music, sang in eighty countries, and logged over three million miles touring.
- Following the Tommy James and the Shondells era, Ron Rosman, along with other former members of the Shondells formed the band, Hog Heaven.
- After leaving the Stamps Quartet of the Elvis years, Bill Baize went into full-time evangelism sharing the "good news" through singing and preaching.
- As a teenager, the first band Carl Giammarese played with, was the Centuries, formed by Carl's cousin, Gerald Elarde.
- If you think you had a long name to write on all of your papers and tests while in school, check-out Lou Christie's birth name... Lugee Alfredo Giovanni Sacco!
- Within a year of co-founding the popular Downings, Ann Downing won the gospel music industry's highest honor, a Dove Award, for Female Vocalist of the Year, and in the early 70s became one of the first artists to record an Ernie Couch composition.
"TWENTY TOUR" SONG LIST
1. GIVE ME JESUS
guest Ron Rosman
Traditional 19th century African-American spiritual
Studio musicians • lead vocals, Ronnie Rosman, Jason Couch • backup vocals and recitation, Ernie Couch

2. SOMEBODY BIGGER THAN YOU AND I
guest Ed Enoch
Words & Music by Johnny Lange, Hy Heath, Sonny Burke
Warner/Chappell Music, Inc., Bulls Creek Publishing, Inc. • Studio musicians and studio backup vocals • additional backup vocals by Ernie Couch and Jason Couch

3. LOAVES AND FISHES
guests the original Couriers
Words & Music by Neil Enloe
Studio musicians • lead vocals, Neil Enloe, Ernie Couch, Jason Couch • tenor, Duane Nicholson • baritone, Dave Kyllonen • bass / backup vocals, Ernie Couch • additional backup vocals, Jason Couch

4. HEART OF HEARTS
guest Lacy J. Dalton
Words & Music by Lacy J. Dalton, Little Piggie Music
Studio musicians and studio backup vocalists • piano, Ernie Couch • additional backup vocals Jason Couch and Ernie Couch
5. MAMA'S LAST AMEN
guest Willie Wynn
Words & Music by Frazier / Owens, Blue Crest
Lead vocal Willie Wynn • backup vocals, Jason Couch and Ernie Couch • bass guitar, Joe Cox • all other instrumentation, Ernie Couch

6. DEVIL'S SOUL PILE
guest Tommy Roe
Words & Music by Tommy Roe, Roeboat Music Company
Studio musicians and studio backup vocalists • lead vocal, Tommy Roe • piano, Ernie Couch • additional backup vocals, Jason Couch
7. REDEMPTION DRAWETH NIGH
guest Bill Baize
Words & Music by Gordon Jensen, Silverline/Goldline Music,
Studio musicians • lead vocals, Bill Baize and Ernie Couch • strings, Ernie Couch • backup vocals, Jason Couch and Ernie Couch

8. I BELIEVE / CLIMB EVERY MOUNTAIN M IIIIMOUNTAIN MEDLEY
guest Danny & the Juniors
Words & Music by Ervin Drake, Jimmy Shirl, Al Stillman & Irvin Graham, Stonebridge Music, Larry Spier Music LLC, Sons Of Einion Ltd. - Words & Music by Rodgers and Hammerstein
Live band • lead vocals, Danny & the Juniors, Ernie Couch • additional backup vocals, Jason Couch and Ernie Couch

9. HE WAS THERE ALL THE TIME
guests Donnie Sumner
Words & Music by Gary S. Paxton,
NewPax Music Press
Instrumentation and lead vocal, Donnie Sumner • backup vocals, Jason Couch and Ernie Couch

10. O LORD (Make Me More Like You)
guest Carl Giammarese
Words & Music by Carl Giammarese, Chiway Publishing
Studio musicians and studio backup vocalists • lead vocal, Carl Giammarese • additional backup vocals, Jason Couch and Ernie Couch

11. SELFLESS
guest Gary S. Paxton
Words & Music by Gary S. Paxton, NewPax Music Press
Studio musicians and backup vocals • lead, Gary S. Paxton • piano, Ernie Couch • additional backup vocals, Jason Couch and Ernie Couch

12. THERE'S JUST SOMETHING ABOUT THAT NAME
guests Jeannie Seely
Words & Music by Bill Gaither • William J. Gaither, Inc.
Studio musicians • lead vocals, Jeannie Seely, Jason Couch and Ernie Couch • backup vocals, Jason Couch and Ernie Couch
13. RESURRECTION
guests The Angels
Words & Music by Barbara Brown, Rock Angel Publishing
Studio musicians • lead and backup vocals, the Angels • piano, Ernie Couch • additional backup vocals, Jason Couch and Ernie Couch

14. LITTLE BIT OF GOD
guest Lou Christie
Words & Music by Lou Christie and Twyla Herbert • Lighting Strike Music
Studio musicians and backup vocals • lead vocal, Lou Christie • additional background vocals, Jason Couch and Ernie Couch
Studio musicians and backup vocals • lead vocals, Lou Christie 15. EVERYTHING WILL BE NEW
guest Ann Downing
Words & Music by Ernie Couch • Love Offering Music
All insturmentation Ernie Couch • backup vocals, Jason Couch and Ernie Couch

16. THE COMING OF THE LORD
guests Tommy Fairchild & Donnie Sumner
Words & Music by Gordon Jensen, Silverline/Goldline Music,
Keyboards, Tommy Fairchild • additional instrumentation / percusion, Donnie Sumner • lead vocal, Jason Couch • backup vocals, Ernie Couch and Jason Couch